'For the benefit of our clients, our environment and our business'
Greenworks have built a reputation as a progressive project delivery group working with clients to deliver practical and innovative solutions to civil construction and natural resource management problems. We service the Melbourne metropolitan area as well as projects in regional areas.
Practical solutions to environmental construction are the foundation of our business approach and are fundamental to the continued success of our clients' projects.
ROCK BEACHING
Greenworks environmental contractors are number one in the industry for high-quality rock beaching work.
WETLAND CONSTRUCTION
Greenworks specialises in the civil component of constructed wetland systems including inlet and outlet rock beaching, sediment pond construction, overflow spillways, highflow bypass channel construction and bulk earthworks preparation for landscaping and revegetation.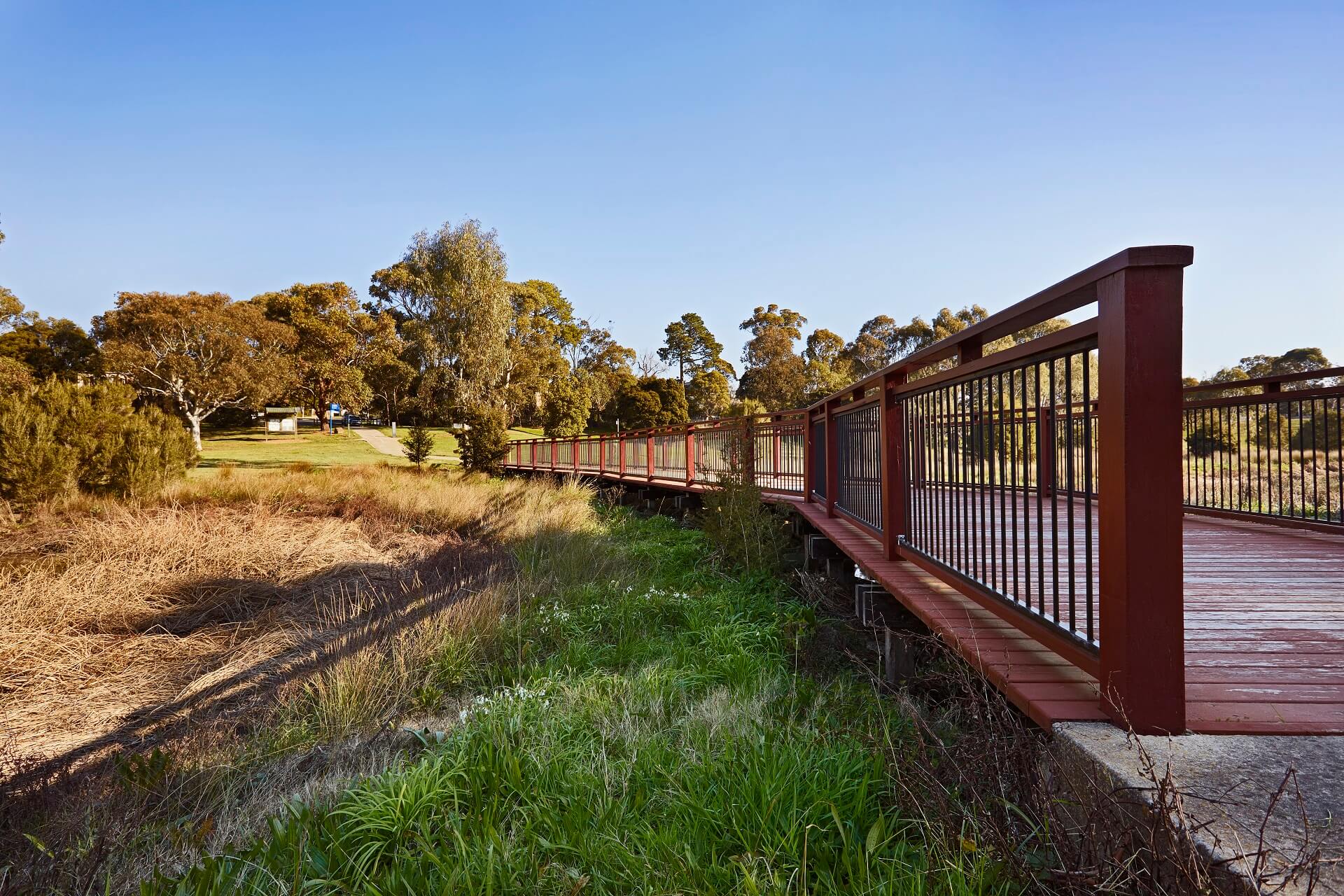 BRIDGES/CONCRETE STRUCTURES
Greenworks' workforce of engineers, operators and labourers share a high level of skill and competency related to minor bridge construction and fabrication of concrete and steelwork.
FISHWAY CONSTRUCTION
Greenworks have successfully delivered a number of large scale fishway projects including a concrete baffle fishway on the Maribyrnong River, the first of its kind in Victoria.
CONTAMINATED SOIL REMEDIATION
Inspecting, removing, transporting and disposing of contaminated soil, including asbestos contaminated soil, is one of Greenworks specialities.
Contact us today on (03) 9873 8774 for further information, project quotes and more.
Good afternoon Shane Just wanted to pass on my appreciation for the work that Mark, Chris and Natalie have been doing at the Church of England T – Campbellfield creek line, rock work repairs. The team have signed in and out of the site each day and have been OH&S compliant. They are kicking goals with this job and it looks fantastic. They have been great to work with and we have had positive comments to date.
Helen Linehan, Senior Supervisor. The Greater Metropolitan Cemeteries Trust
Greenworks should be commended on the delivery of this project in a sensitive and high risk environment.
John Tinkler, Manningham City Council
I just wanted to thank you and the guys for a fantastic project out at Plenty River… The guys have produced an awesome outcome with very little guidance in the way of drawings etc and should be congratulated on a great outcome
Joe Caiafa, Melbourne Water
An amazing project. With thanks and appreciation.
Tim Wood, Melbourne Water
Some of our accomplishments
Contact us today at the number below for further information, project quotes and more.
Victorian Green Work Pty Ltd
Office: 4/87-91 Heatherdale Road Ringwood 3134
Postal: PO Box 3126, The Pines, East Doncaster, Victoria 3109
Email: solutions@greenworks.com.au